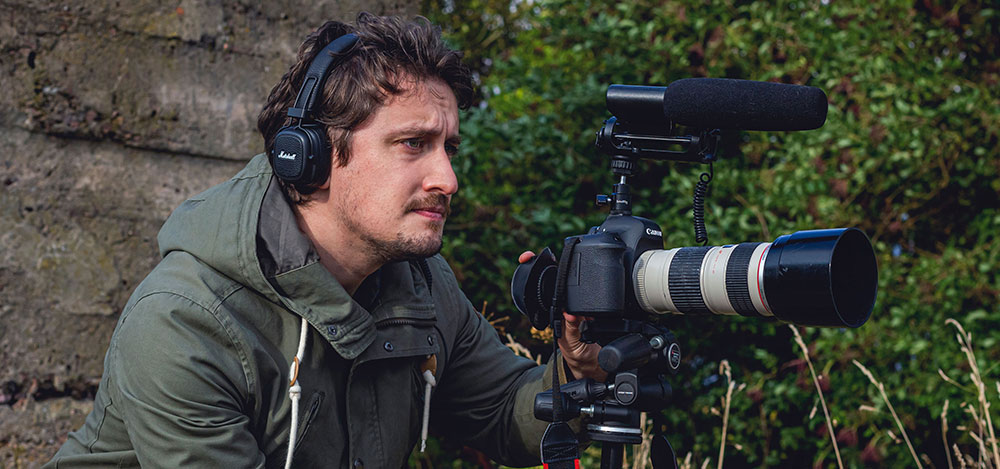 Passionate about photography as well as film, having grown up watching Saving Private Ryan and Band of Brothers and as a great fan of historical documentaries, it is quite natural that I turned to video after my books. On my Youtube channel (youtube.com/c/tillvictory), you will find a few tutorials (how to colourize old photographs, research the background of a soldier...) and mini-documentaries of which here is a selection:
The Missing Highlander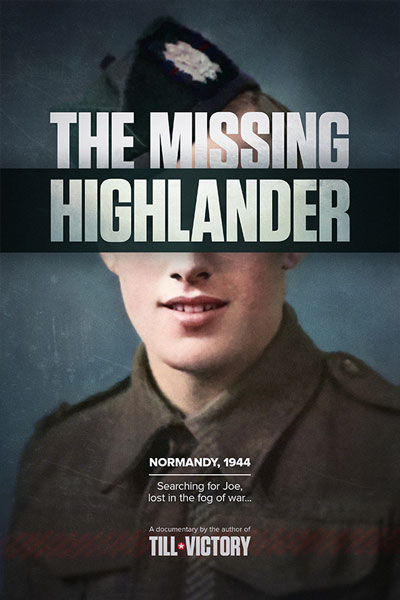 76 years after they were written, a collection of letters from the Second World War caught the attention of the young historian and French author Clément Horvath: In the summer of 1944, a British soldier mentioned his nephew Joe, posted as missing in action shortly after the D-Day landings... What had happened to him?
The Frenchman embarked on a long investigation full of twists and turns, from the archives to the battlefields of the little-known and disastrous Operation Epsom. Through rare archive footage, exclusive interviews (veterans, witnesses, experts...) and re-enactment scenes, his documentary "The Missing Highlander" tells the story of Joe, gives an insight into the research work that led to the discovery of his fate, and pays tribute to the men and women who fell for our freedom.
Directed by: Clément Horvath
Release date: 28 June 2022
Duration: 73 minutes
Language: English with French subtitles
Red Beret & Dark Chocolate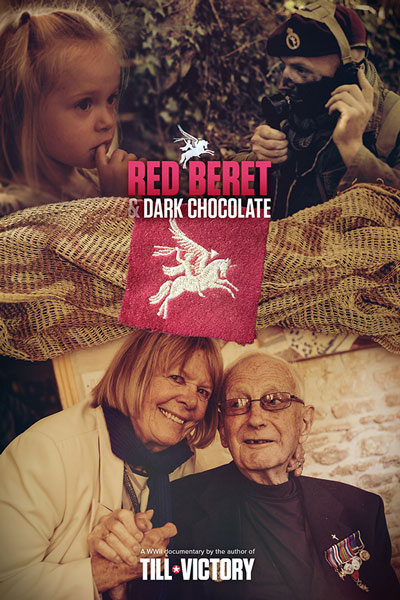 "Red Beret & Dark Chocolate" is a short film about the meeting, on the night of 5 to 6 June 1944, between little Thérèse Robert (5 years old) and Daniel Lyons (6th Airborne Division), one of the first D-Day paratroopers... and their very emotional reunion 75 years later!
This story is told in the Tome 2 of Till Victory (only available in French at this time). Following the death of Daniel Lyons in December 2018, I decided to pay tribute to him by going back to the place where he met Thérèse, and by interviewing this little girl, now aged 80. She still remembers refusing that night the chocolate ration offered by her liberator...
It was an immense privilege to be present at the 75th anniversary of the D-Day landings with Daniel and Thérèse in Ranville.
Directed by: Clément Horvath
Release date: 3 December 2019
Duration: 15 minutes
Language: French with English subtitles
Watch the movie:
75th Anniversary of D-Day on the French TV!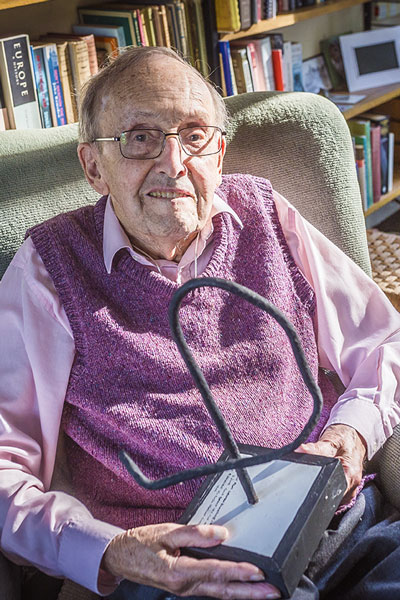 On the occasion of the 75th anniversary of the Normandy landings, I had the immense honour of receiving a visit from a National TV crew, for a report in the "20h Le Mag" show on 5 June 2019, in front of 8 million viewers!
We spent 3 days together, from my home town in the Loire Valley to my beloved Normandy, passing through Wiltshire in England where we visited Cecil Newton (veteran of the 4/7 Dragoon Guards), the only soldier in the first Tome of Till Victory still alive!
Michael Guiheux and Olivier Cresta succeeded perfectly in summarising the essence of my work and my mission in just 6 minutes... To which I have added a small "making-of" section and a quick report on a week of extraordinary commemorations!
Directed by: 20h Le Mag (TF1) / Clément Horvath
Release date: 5 June 2019
Duration: 10 minutes
Language: French with English subtitles
Watch the report: