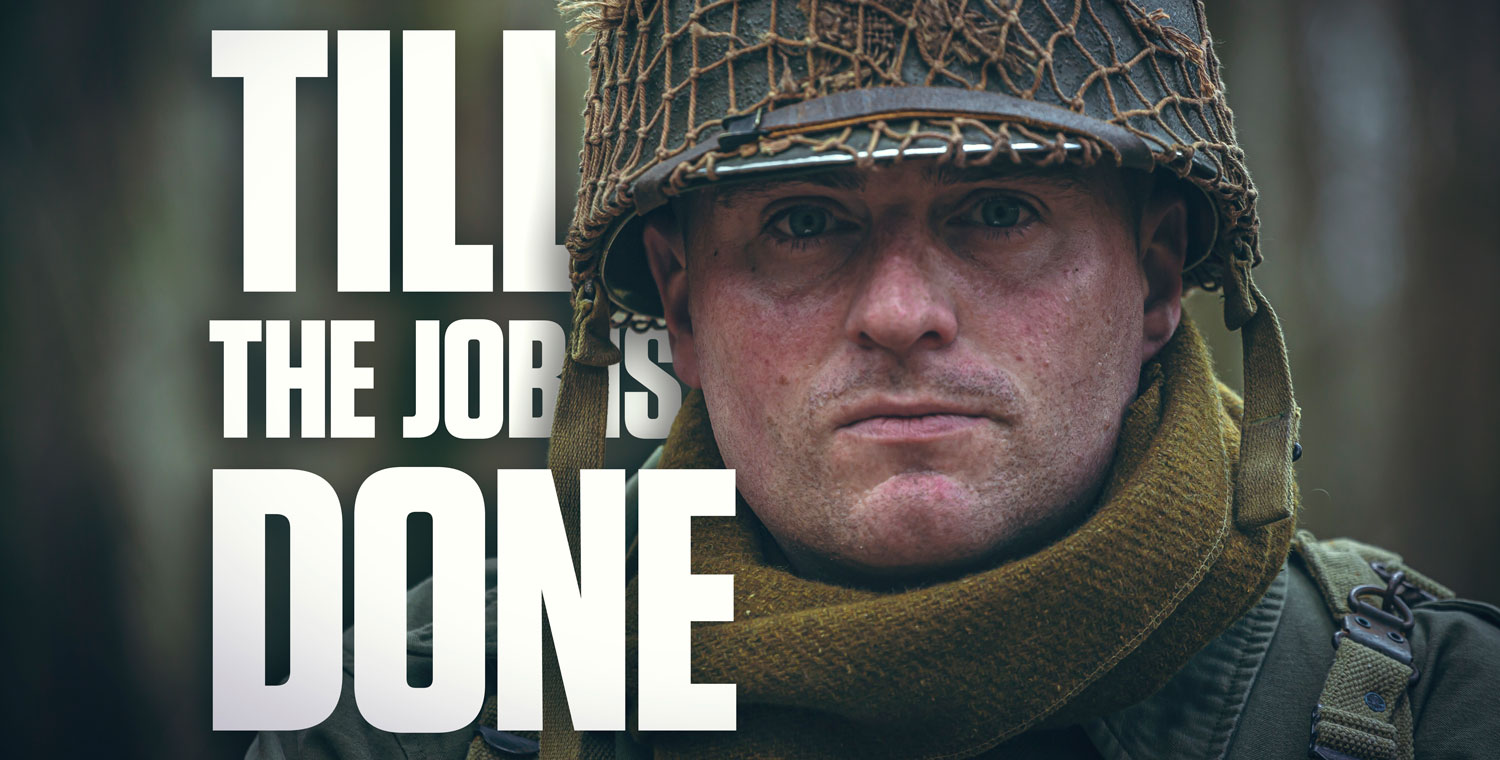 In the face of the violence of World War II, our liberators turned to writing to maintain a link with home and loved ones. Their letters, hastily scribbled under the shells and sent across the oceans, carry the weight of the war effort and the hope of a better future. For nearly 20 years, I have been collecting these fragile fragments of history, the precious field testimonies of those who triumphed over Nazism and Fascism, and I have made several award-winning documentaries and books out of them, such as "Till Victory: The Second World War by those who were there".
The particularly comprehensive and fascinating correspondence of American Captain Otis Hewett, recently rescued from a notorious auction site, transcends generations to give a voice to the human experience of the front. As I flipped through each page yellowed by three-quarters of a century, I was struck by his vivid descriptions of a ravaged Europe and the terrible reality of the conflict from one man's perspective.
So I set myself a crazy challenge: in addition to writing a new book based on his letters ("Till the Job is Done - World War II letters from an officer in the US 4th Infantry Division, 1944-1945"), I set out on his trail, from the beaches of Normandy to the Hürtgen forest in Germany, where the costly and longest battle in the history of the US Army took place. I made a two-hour film about it, illustrated with rare archive images and faithful reenactment scenes. During my journey, I found relics of the fighting, talked with experts, and gathered previously unseen testimonies.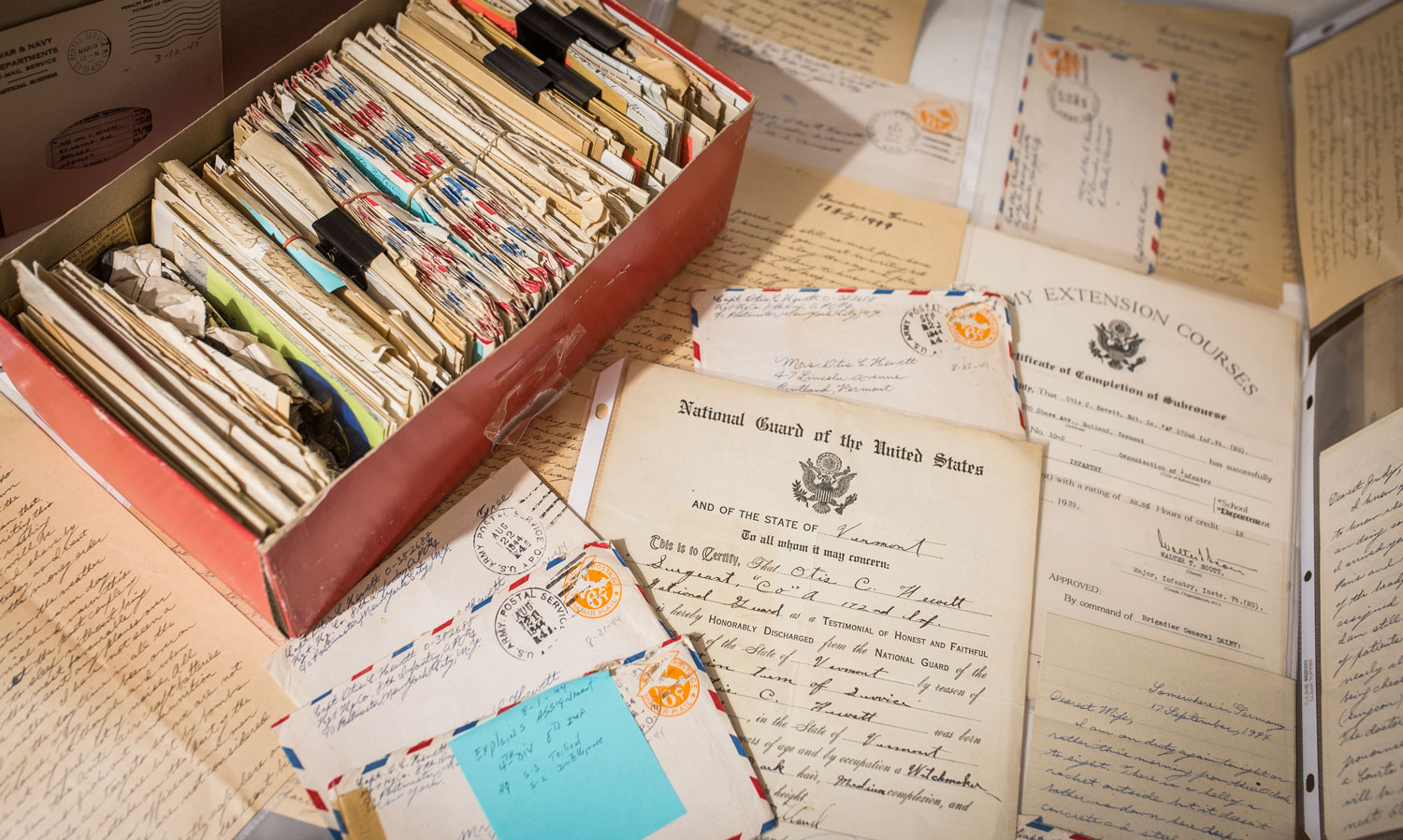 THE BOOK
In the summer of 2020, between quarantines related to the Covid-19 pandemic, I discovered a new and very interesting batch of papers on the auction site eBay. This set of about 250 letters (pictured here), written by an officer of the American 4th Infantry Division between 1944 and 1945 and piled up in a shoebox with photos and other documents, seemed to be an excellent complement to a future project. I spent many weeks going through his letters one by one, amazed by his remarkable handwriting and his appalling experiences, told to his wife Judy, then pregnant with their first child... Some of the accounts are chilling, and I quickly realized that Otis deserved his own book...
More than two years of work led to the realization of the 208-page book 'Till the Job is Done', published in May 2023. It contains Otis's almost complete correspondence, accompanied by the historical context crucial to understanding his state of mind when he wrote his letters, and illustrated with period photographs colorized by me, poignant war relics from my collection, recent views of places visited by the officer, and of course scans of his original letters and documents.
Maps help to better understand the path of Otis' unit, and captions provide information for the neophyte, just like in a museum! However, as I immersed myself in the war at a human level and discovered the names of villages such as Carrouges, Itancourt, Hünningen or Zweifall, I realized that my work was not finished: I had to follow in the footsteps of Otis, to see these sites with my own eyes, and to share this journey with the readers through a complementary and free documentary...

TILL THE JOB IS DONE - World War II letters from an officer in the US 4th Infantry Division (1944-1945)
The story of Captain Otis Hewett through his complete correspondence, from Utah Beach to the Hürtgen Forest.
6,14 x 9,21 in, color, hardback & paperback, 208 pages, $34,99
Buy it from Orep Editions (Hardback, Europe only) : click here!
Buy it on Amazon (Paperback, America & World) : click here!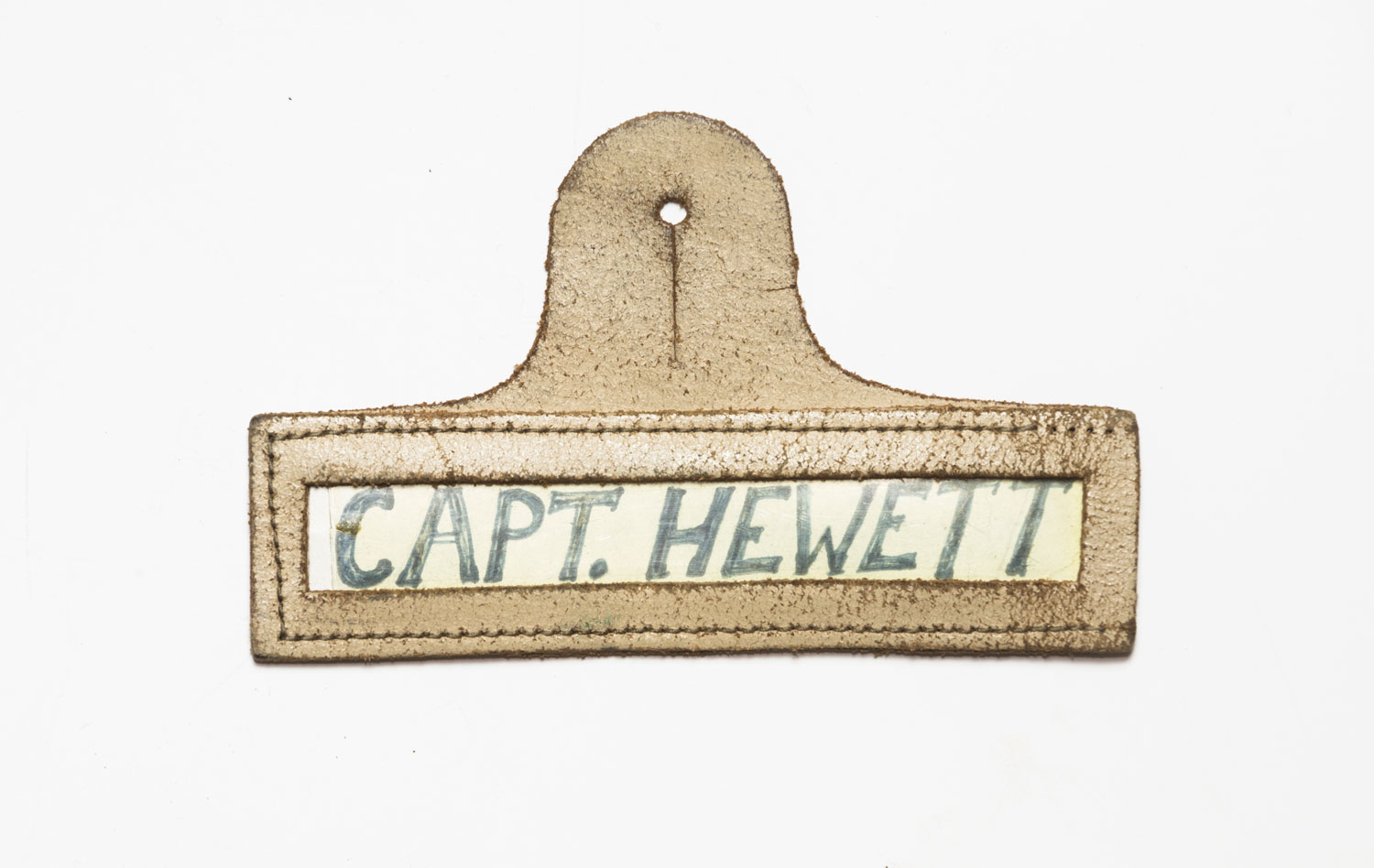 THE MOVIE
Illustrated with rare archival images and cinematic reenactments, my interviews with experts and witnesses provide additional historical insights to those who wish to extend the experience of reading the book. I also take the viewer on an exploration of abandoned German bunkers or American foxholes, still visible in the woods of Hürtgen...
I wanted to make this documentary an indispensable companion to the book, and to allow you to prolong the experience of this moving journey through time, which makes us think about the fragility of peace, the importance of memory and the challenges of our time. Discover the trying journey of the 4th American Infantry Division through the words of one of its members. Witness their courage and resilience, and honor the legacy of those who sacrificed their lives for a just cause: freedom.